6 Piece Star Wars Silicone Molds Only $26 & Free Shipping @ Amazon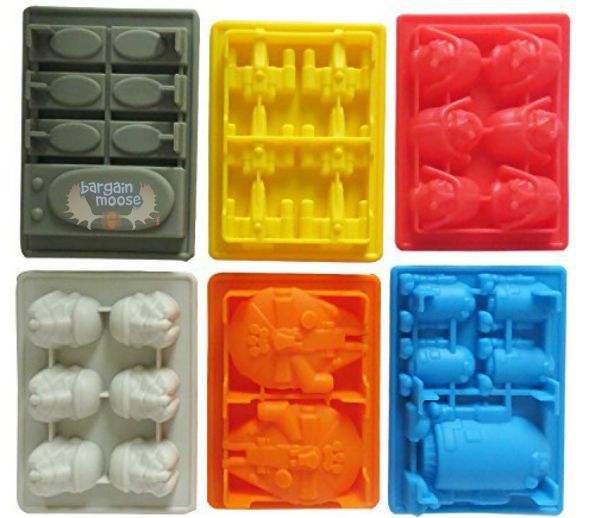 We found a super cool item this morning that any Star Wars lover is going to love. Anna blogged these Star Wars cookie cutters two days ago, which were very popular. Take it up a notch with these silicone molds. Only $25.80 plus free shipping from Amazon, this six piece set can be used for ice cubes, candy or chocolate making or even crafts!
I can think of so many uses for these molds and since my son is going to have a Star Wars birthday this year, these are a definite must-have!While it is billed as an ice cube tray, it is heat and cold resistant, so it can go in the oven. Because I am having the Star Wars party, everything is going to be Star Wars including:
With these silicone molds I can also make:
ice cubes
chocolates
candy
crayons as party favours
Yes, I said crayons! For Valentine's Day one year, I bought some heart molds and melted all the broken crayons we had in each and gave them as Valentines to the kids in my kid's classes. I could do exactly the same thing with these molds. The only thing is that after you use them to melt wax you may not be able to use them again for food. It would take a lot of scrubbing to get those little bits of wax out that you probably don't want to eat.
Looking around for this set elsewhere, I couldn't find it anywhere but AliExpress. It is cheaper there from various sellers, but I feel that Amazon is a much more trusted Canadian source for this type of stuff. Plus, reading their site it could take up to a month to get your shipment and with Amazon you know you are getting these this week.
Because this item is over $25, it will ship for free with Prime or not.
(Expiry: Unknown)