Microsoft Store: Buy Xbox One & Get a Free Game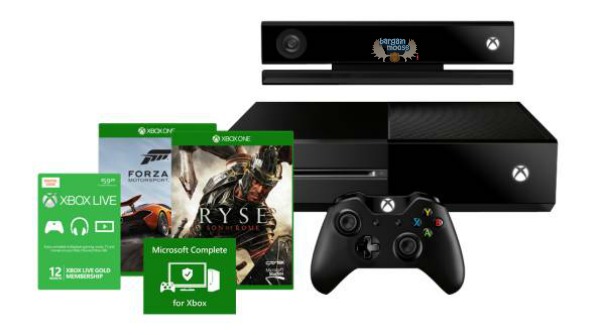 Buy an Xbox One at the Microsoft Store and you'll get a free game of your choice! You can choose from the console alone or a bundle and both will get you a free game.
When I added the Xbox One console to my cart for $399, it gave me the choice of 16 games, all with a regular price of $69.99 on average (some higher, some lower) or I could get an Xbox Live 12-month gold card for free, worth $59.99.
Taking a look around at prices elsewhere, most places sell the console and/or the bundle for the prices Microsoft is selling for, but none of them are including a free game.
My kids got the Wii U last year, but I'm considering getting them the Xbox One for Christmas this year. Now is the time to shop and get the best deals and not wait until the last minute at Christmas and hope for something really great. I like to be prepared while the weather is still hot and not wait until it is too cold to go outside.
What I like about Xbox One is the kinect feature, so they can actually get some exercise while they play their vids. I think would get them Kinect Sports Rivals as it looks like a super fun game with a lot of action. Getting it free saves me $60!
On the other hand, the gold membership is worth its weight in, well, gold. It gives you so much access to games, movies and more, plus you can get even more deals with it. I love a deal on top of a deal.
Of course buying a bundle gets you the bundle, plus the free game and right now the complete bundle is on sale for $699.95, with a regular price of $749.95. You'll basically get three games with it instead of two.
Also, you'll get free shipping, which is a sweet bonus on top of these deals!
(expiry: unknown)