MapleStory: Free MMORPG + Free Blue Dragon Adventure Pack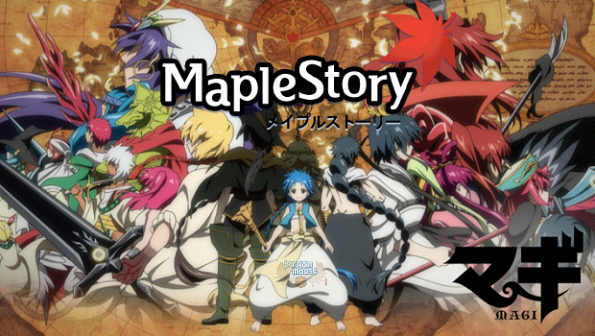 Millions of people already play MapleStory, but you, the player uninitiated to MapleStory, can get the jump on all those jerks by getting your free Blue Dragon Adventure Pack when you sign up!
MapleStory is a 100% free MMORPG that has been around forever. Well, eight years actually. I think it's been ten years in Korea, but eight in North America. That's why Nexon, the company who makes MapleStory, is giving away the Blue Dragon Adventure Pack. It's kind of a birthday celebration. They just celebrated opening a new server (I think) last month with the same deal. Joystiq has all the info on the pack if you want to read it there, but this is the bulk of it.
This adventure pack includes customization coupons for face, hair, eye color, and style, as well as a set of Maple items that boosts your character's stats. Pet accessories are also included, as well as the coveted Blue Dragon pet.
The Joystiq article has a couple of cool videos you should check out as well.
The game is very popular among anime fans, or rather, many of its fans are also anime fans, so if you're into that soft of thing, you should definitely check it out. Of course, non-anime fans will still enjoy it. It's very fun and quite addictive. Maple story is a completely free digital download game.
(Expires: 31st July 2013)