The Bay Canada: 12 Cup Programable Oster Coffee Maker Now $31.99 (Was $79.99)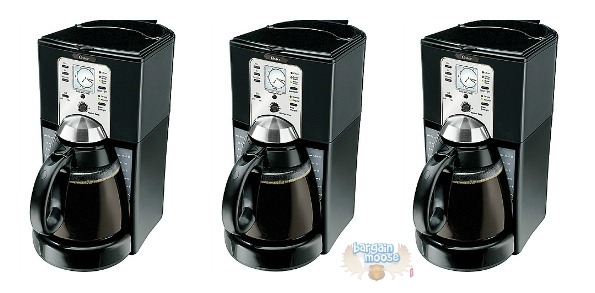 The cheapest way to get a cup of coffee is to brew your own in the morning and take it with you to work. Even with the cost of a coffee maker and the grounds, you will easily save that amount in a month if you are a 1-a-day coffee buyer. Right now there is a fantastic 12-cup programmable coffee maker by Oster on sale @ The Bay for $31.99, originally $79.99.
If you think of your coffee habit as maybe a dollar-a-day kind of habit, who knows... maybe you do McDonald's coffee. This coffee pot at $1 a day would start saving you money in 32 days. I really like the features of this model:
Special Cleaning Cycle makes cleaning quick & easy
Programmable Clock/Timer with 2 hour auto shut off
Audible On/Off signal beeps when your coffee is ready
Cord storage
You also do not need to make a full pot of coffee if you are not a 12 cup household. My parents use to go through so much coffee when I was younger, but they ended up cutting back. Sometimes they would only brew a half-pot in the morning.
Expiry: Unknown