Linen Chest: $20 Off Every $100 & Free Shipping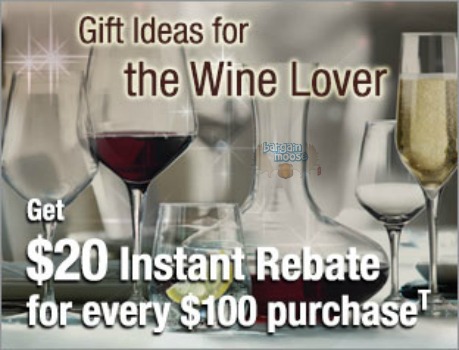 Get $20 off every $100 you spend and free shipping at Linen Chest.
Wine and its accessories are always, always a great gift idea. I even give wine to my kid's teachers (because we know they definitely could use it after a day with our kids). I often host wine tasting parties at my house so this wine tasting carafe set would be a wonderful gift. Regularly $32.95, it is now $19.75.
While we are at it, who couldn't use some new sheets? These Lux 600 sheet sets have 600 thread count, are deep-fitted and made of a cotton/polyester blend. Now 45% off, get them for $48.95 (double) - $79.95 (king).
I don't know one person who does not love a cozy pair of slippers and these Ultimate Comfort Slippers look just that - ultimately comfy. Now $10 off, selling for $19.95 get one of each in the five choices of colours.
And my favourite gift to get after wine would be a gorgeous and comfortable blanket, and this Three in One Cozy Wrap would completely do the job! Made from a soft, down-like alternative fiber, you can fully wrap it around you with the two-way zipper closure or use it as a reversible throw or a blanket. Now only $39.95, regularly $69.95.
What's missing here, after we are are all warm and snuggly with our wine, slippers, sheets and blanket? Pillows of course! Get this classic moulded memory foam pillow for only $29.95, regularly $69.95!
You could get the wine set, king sheets, slippers, two pillows and the blanket for $189.50 after the rebate (2 x $20). That is amazing! Sign me up for a nap right now please!
Free shipping on all online orders!
Expiry: Unknown