Theme Hospital Full PC Game Download for Free @ Origin Canada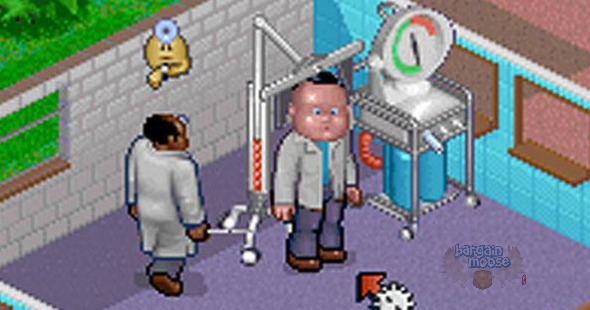 Origin Canada has a section on their website that is called "On the House", this section consists of a free PC download game. The game available will change often, so get your hands on the freebie available as soon as you can. Today, the free game from Origin.com is the full PC download of Theme Hospital.
Do you remember the game Theme Hospital from when you were a kid? Now you can relive those memories for absolutely free. For a limited time, you can download the full PC version of the Theme Hospital Game from Origin Canada for free. This game would have normally cost you $4.99. As far as I can tell, there is no catch.
Theme Hospital is another installment of the Theme series. In this game, it is a matter of laugh or death. You can design, maintain and manage your own hi-tech hospital. Make the most of resources and create cures to earn cash. In the corridors of your hospital, you will notice the Grim Reaper walking around and waiting for you to make a mistake.
Laughter is the best medicine, and you will be laughing throughout the entirety of this game. While disease and ailments would not be the first thing you find funny, some of the diseases are hysterical. Your patients can get KingComplex which will have them dresses as Elvis. Another one of the known diseases in this Theme Hospital game is called Bloaty Head. That is the ailment pictured above. They can even get Hairyitis from being exposed to the moon light for too long.
Of course, you will have to build your way up in the world. Your game will start off with a small, empty building with a few doctors and a pharmacy. You will build up to get your other necessities and to grow. Move your way up in the health care industry while chuckling along the way. Personally, a hospital simulator would not be my first choice of a game, but I am tempted to give this one a try.
This is not a trial or demo, it is the full game. There is no time limit, you can keep the game for as long as you like. Origin Canada is offering free games to provide an excellent gaming experience to their customers. This is a great way to try new games or even genres of games that you wouldn't normally play. This game is claimed to be the best hospital simulation around, so let us know what you think after trying it for free.
(Expiry: Unknown)