SumAll: Connect Your Data, Gain Insights, Do it for FREE!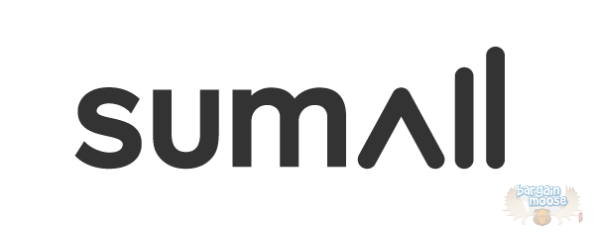 Do you have a website? Adsense? Google Analytics? Facebook? Get payments through Amazon or Paypal? Do you want to see how a Facebook post affects traffic on your website? How about checking out what a new post does to your sales? SumAll does it and they do it all for FREE!
Ok, so I'm getting nerdy here, kids. If you don't have multiple disparate data streams that you want to converge and parse, this is not the post for you. I wrote up a good web hosting deal from iPage yesterday, Maybe you should start there. For the rest of you, let's get into it.
I know it feels like sometimes you need to run everything through Hadoop to figure out what's going on with your digital life, but you don't. SumAll can do it and do it for FREE. This is the new project of Dane Atkinson's. Dane created Squarespace, the single best blog, portfolio and website platform known to man so he definitely has the pedigree.
So what does it really do? Well, it imports all your data from all the services you use like Amazon, Paypal, MailChimp, Google+, Facebook and dozens of others and cross references them against each other and displays in a dashboard. So you can send an email blast about a new product on MailChimp then watch SumAll to see how your Amazon sales correspond around the time of the email blast. You can do the same with Facebook and website traffic or website traffic and sales. You can even just pick a time, let's say a time that you had a live interview on T.V., and see if there was a spike in traffic across all your services.
You really wont know what SumAll can do for you until you try it. And you can use it for FREE. There is no charge at all right now. The creator made his money already and he doesn't seem overly quick to monetize this service so get in now and try it out!
Hadoop! Hadoop! Hadoop! Right? Let me know in the comments below!
(Expires: Unknown)