Running Room: 20 Minutes of Fun + Fitness - Get a Free Cap (20th)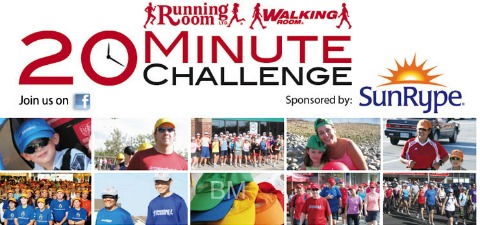 If you get out and about with The Running Room tomorrow, July 20th, for 20 minutes of either running or walking: you will receive a free cap!
It doesn't look like you need to RSVP online, but you can if you want to. It would be great to get out with others for 20 minutes or so and get a little freebie out of it. There are Running Rooms all over the country, so check out your local one!
Times vary by location, so either call your local store or check out the store locator. I believe the Wednesday run club time is the time of the run.