Read New Stephenie Meyer Book Online for Free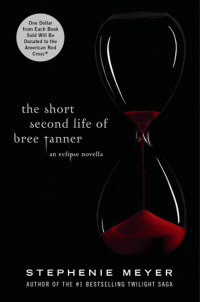 Stephenie Meyer, the author of the Twilight saga, is offering her new book: The Short Second Life of Bree Tanner to read online for free! It will be available to read from June 7th till midnight EST on July 5th.
This is an eclipse novella. For any Twilight fan this is a great opportunity for a free read! Unfortunately the book cannot be downloaded to your e-reader or phone, and no it can not be printed out.
Product Description:
"Fans of The Twilight Saga will be enthralled by this riveting story of Bree Tanner, a character first introduced in Eclipse, and the darker side of the newborn vampire world she inhabits. In another irresistible combination of danger, mystery, and romance, Stephenie Meyer tells the devastating story of Bree and the newborn army as they prepare to close in on Bella Swan and the Cullens, following their encounter to its unforgettable conclusion."
If you read it, let me know how it is! I'll admit it, I have read the entire Twilight Saga, but I am an old-fashioned vampire lover, after the Bella Lugosi fashion... not really the teen romance type. But human/vampire love is an enjoyable construct.