Origin.com: Free PC/Mac Download Of Wing Commander 3: Heart Of The Tiger (Was $4.99)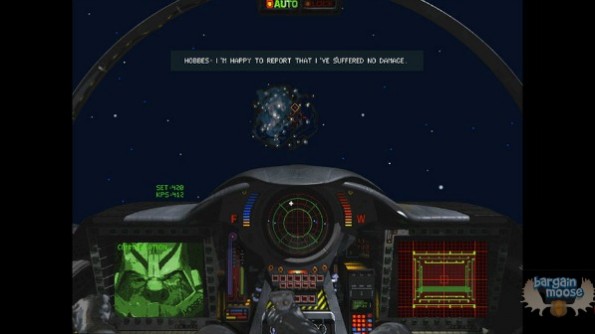 Looking for a way to pass the time?  If you're a gamer, you'll love this offer from Origin.com. Get a free PC/Mac download of Wing Commander 3: Heart of the Tiger.
Origin.com is a digital gaming service that is free to join and quick to install.  Origin downloads are super-fast, as their number one priority is making sure you get your games as rapidly as possible.
They have a whole plethora of games available for sale, including their On The House section which offers one title for free! These aren't trials or demos; they are full versions of the actual game for free. This is a great way to get started with Origin.com and to make sure you like it.  Wing Commander 3: Heart of the Tiger (regularly $4.99) is a total blast from the past and will appeal to gamers who like a great story along with lots and lots of fight action. As a freebie, it's a great game that will be a great way to fill some time on a rainy day.  My boyfriend and I have a few old school games that we play all the time and we will add this to our collection.  It's a great activity for us to enjoy together to unwind a little at the end of a long day.
There are other free ways to play at Origin.com as well.  Margarita posted a few days ago about a feature called Game Time that lets you test drive a game totally free. At the moment, Game Time is on Battlefield 4, giving you a full week of play absolutely free.  There are also less popular games available to play for free, as well as demos & betas.  Just click on the "FREE GAMES" tab to see all the options for free gaming.
Worried about glitches, or just worried you won't love a game?  The Origin Great Game Guarantee makes sure that you love it or can return it if you don't.  Gamers are eligible for a full refund within 24 hours of downloading a game if it doesn't rock like you hoped.
Keep in mind that you'll need to first download the Origin game client as well as create an Origin account to redeem this offer.
(Expiry: 2nd September 2014)