iTunes: Listen to Justin Timberlake The 20/20 Experience For Free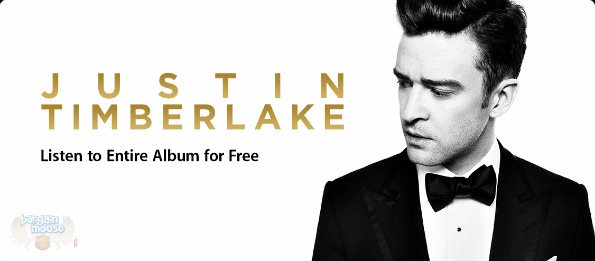 Right now iTunes is letting music lovers listen to the entire new album of Justin Timberlake entitled The 20/20 Experience.
I have toted the merits of this style of free listening before. I don't agree with pirating music so this is one of the best ways for me to sample new music and sometimes new artists. I do have to say that Timberlake is not an artist I would generally listen to, however, the description for his new album intrigues me:
Justin Timberlake returns with a captivating mix of big band sounds, crooning vocals, and crawling bass hooks.
I like big band sounds and crooning vocals so I might actually give this album a try. I get to stream it for free, so why not?
This offer is only available for a limited time exclusively on iTunes on your computer or iPad.
(Expiry: Unknown)