Get Game of Thrones A Telltale Game Series for iPhone and iPad for Free @ IGN.com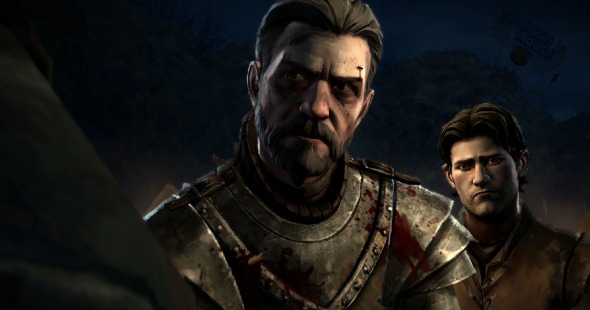 Apple users, now is your chance to try the Game of Thrones: A Telltale Game Series for absolutely free. During the month of April, you can head over to IGN to get a unique code that you can use to download Game of Thrones: A Telltale Game Series on your iPad or iPhone for free. Follow the link to get your unique code for use in the iTunes store.
Game of Thrones: A Telltale Game Series is a six part episodic game series which is set in the world of the HBO's popular TV show Game of Thrones. This particular episode would normally sell for $5, but you can get a unique coupon code through IGN that will allow you to head over to iTunes and download this game for free on your iPhone or iPad device. Just keep in mind that this is just episode one out of six, so you may get sucked into the game and want to purchase the rest later.
During the gameplay of Episode One (Iron From Ice) of this Game of Thrones game, you will witness the story of House Forrester. House Forrester is a noble family from the north end of Westeros. They are loyal to the Starks of Winterfell. Take on the role of different members of this family as you determine their fate through bloody warfare, horror and even revenge. You will get to interact with famous characters from the Game of Thrones hit TV show too. Make wise decisions though, your choices will determine how the story unfolds. This game is rated M for Mature. I am sure that is due to the blood and gore or intense language.
How to redeem this free voucher for Game of Thrones: A Telltale Game Series Episode 1:
The free app should download automatically when you click your unique voucher code.
If not, head on over to iTunes and you can copy and paste the code in the App Store.
The code will expire on the 3rd of May so make sure you redeem this offer by then. You must be over the age of thirteen to download this game. There are also in-app purchases available, so don't get too addicted.
Happy gaming Moosers!
(Expiry: 3rd May 2015)