Freebies for your Birthday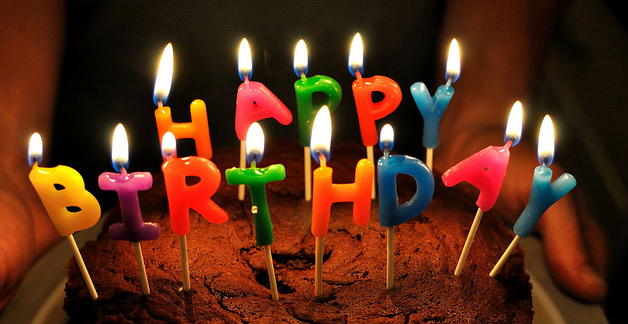 My best friend and I were talking this week about what freebies she could get for her birthday.  She asked me if I knew of any good websites to sign up for and coupon codes that are available for your birthday.  It got me thinking about all of the great deals out there that we could be getting for our birthdays so I thought I would research it and do a post about it.
I found a number of websites that if you sign up for their email, (no purchase necessary), they will send you coupons for freebies or discounts in honor of your birthday.  Here are a few of the ones that stuck out to me that I thought I would share with you.
Old Navy Canada: Sign up for their emails and get a coupon to use the week of your birthday
Starbucks: Get a free beverage from Starbucks for your birthday when you register for their rewards card
Sephora: Get a free gift for your birthday when you sign up for their free rewards card
Orange Julius: Sign up for their club and get a free smoothie or fruit drink
The Body Shop Canada: Free "Love Your Body" membership (which entitles you to 10% off all year). If you already have the card, you will receive a $10 off coupon to use instead.
Restaurants- Montanas, Dennys, Boston Pizza and a few others will give you either a free dessert, appetizer or even a free meal.  It may vary from store to store so check your local stores.
Coupon Codes: A lot of stores are jumping on the coupon code bandwagon and well send you a special coupon code for your birthday to save at their store.  Make sure to check out our coupon forum for new coupons daily.
These are just a few of many great birthday freebies out there.  If you know of some great birthday freebies let us know! A special Happy Birthday shout out to the one who inspired this post Happy Birthday Heather!
(Thanks to Will for the image)