Free Root Beer When You Sign Up for E-Newsletter @ A&W Canada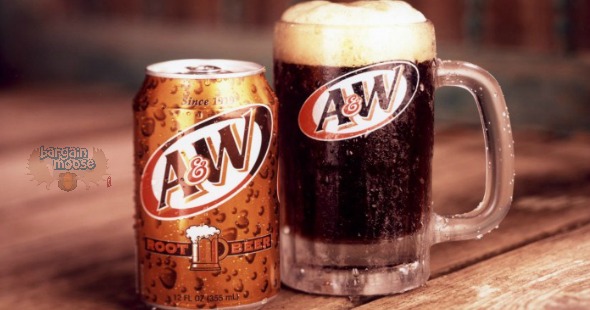 When I think of A&W Restaurants, I automatically think about their famous Root Beer. This week, A&W Canada wants you to sign up for their e-newsletter. In exchange for signing up, you will receive a coupon for a free Root Beer.
Once you get your free Regular Root Beer coupon in your email inbox, you can redeem it at your local A&W restaurant, no purchase required. Be careful not to click "redeem" until you are in an A&W restaurant. You will only have on hour to present the offer on your phone to an A&W cashier after you click "redeem".
To enjoy this freebie to the fullest, I would enjoy it in the restaurant. They will serve your free root beer in an ice cold A&W mug, and that just makes the world of difference. Too bad this isn't a free root beer float, those are truly delicious as well. A&W root beer is known to be frothy with a full-bodied taste. A&W's root beer has been famous since 1919 when Roy Allen set up a little roadside drink stand to aid the thirst of the spectators when the World War I veterans were returning. His delicious concoction was an instant success. Back then he was selling this delicious drink for a nickel per glass, but free is even better than that.
Although this offer cannot be combined with any other promotional offers or coupons, there are other A&W Canada printable coupons available right now as well. You will be limited to one coupon per customer per visit, so choose wisely (or bring a friend).
The other A&W Restaurant coupons are:
Free Spicy Chipotle Chubby Chicken Wrap with your purchase of any regular priced combo
Enjoy a Bacon N Egger or Sausage N Egger sandwich at the regular price and get the second sandwich for free
Enjoy a Mama, Papa or Grandpa Burger at the regular price and you can add bacon and cheese for free
Upgrade to sweet potato fries for free with the purchase of fries or a combo at regular price
(Expiry: 25th January 2015)