Free Christmas Music From Oprah! (Download mp3s)
Over the next 48 hours, you can download these 8 Christmas songs for free, from the Oprah website. Here are the Christmas mp3 tunes: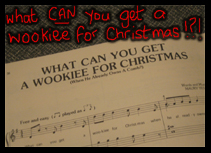 Faith Hill, "Joy to the World"
Tony Bennett, "I'll be Home for Christmas"
Il Divo, "O Holy Night"
Josh Groban, "It Came Upon a Midnight Clear"
Brian McKnight, "It's the Most Wonderful Time of the Year"
Amy Grant, "O Come All Ye Faithful"
Harry Connick Jr., "It's Beginning to Look a Lot Like Christmas"
Aretha Franklin, "Silent Night"
Who can say no to free Christmas music!!
You can also download the CD cover and CD label, if you want to burn these onto CD and make your own disc for it.
You really know the Christmas season is coming when you're walking round the stores in early November, and you hear the warbles of Cliff Richard in "Mistletoe And Wine" or the wails of Paul McCartney in "Wonderful Christmas Time."
I must admit I do like some Christmas songs… they're fun, and catchy and do help to put me in the Christmas spirit. For example, The Supremes' "Santa Claus Is Coming To Town," never fails to get me jumping!
Although these ones from Oprah seem to be more of the religious bent… even so, still nice for free!!
Thanks for the pic jerkytourniquet.
UPDATE - available again for 48 hours - 18th December 2008.