Free Blue Jays Cap With Head & Shoulders Canada Mail In Rebate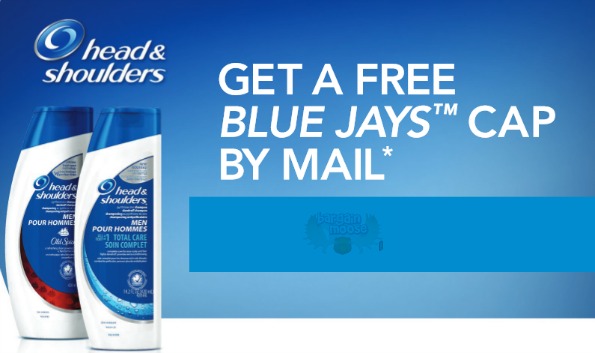 I do a lot of mail in rebates to save money but sometimes they offer something other than money. Head & Shoulders has a nice new mail in rebate that will get you a free Blue Jays baseball cap until September 21st, 2014.
This rebate caught my eye immediately because I am from Ontario and I have spent countless summers watching the Toronto Blue Jays play ball. I am a huge fan and would love to get this free baseball cap! I do not use Head & Shoulders, and I and pretty content with my current brand, so normally I would not buy it. My husband on the other hand does not care what brand of shampoo he uses, so I will be taking advantage of this offer and he will be using the products instead. It is a win-win situation because he gets the shampoo which he needs to use daily anyway, and I get the free hat!
Here is what you will need to do to get this free hat:
Purchase any two Head & Shoulders products.
Mail in the form from the link above
Include the original dated sales receipt with purchase price(s) circled and a hand-drawn or facsimile/photocopy of the UPC bar code from each product
To get this free hat, all purchases must be made between August 25, 2014 and September 21, 2014, and all requests must be received by September 30, 2014. There will be a limit of one free hat per household, which is pretty reasonable.
Just like any mail in rebate, there are some exclusions. Unfortunately, Quebec residents will miss out on this mail in rebate because it is not offered there. Additionally, it excludes trial and travel sizes, as well as value, bonus and gift packs.
After you have completed the form above and have sent it in, it will take about six to eight weeks for you to get your free hat.
(Expiry: 21st September 2014)