Free 12 Month Premium Upgrade Of LastPass Password Management Software ($12 Value) (EXPIRED)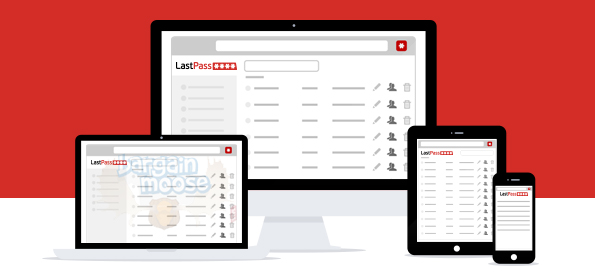 Protecting your information online is very important in this day and age. After all, whether you're logging into your Facebook account, purchasing items online, or doing internet banking, one thing that always needs to be protected is your password. Unfortunately, there are hackers out there who can easily crack basic passwords, which is why it's crucial to keep your information safe with a complicated password. With the help of the award-winning LastPass password management software, you can do just that! Starting today, you can get a free 12 month premium upgrade of LastPass password management software, which normally costs $12.
In my opinion, managing the wide variety of passwords that I need to access my burgeoning amount of accounts online can be a bit of a hassle. Sure, logging into my social media accounts isn't much of a challenge, but when it comes to my online banking, phone bills, and other necessary passwords, I would most likely end up on the phone with a customer service representative for 15 minutes if I didn't have my passwords written down in my hidden away notepad.
With LastPass, this software can help you manage all of your passwords - it allows you to store all of your passwords, it can generate complicated and hard-to-crack passwords for you, and you can use it to log into any of your online accounts that require a password.
This promotion will enable you to upgrade to a premium account, which allows you to use LastPass on all of your mobile devices! On my way home from a long day of work, I would find this password management app particularly handy to use, since I'd be able to do my banking online on my cell phone without having to remember my complicated password.
The best thing about LastPass is that this app is free to use on desktop computers, but with this premium upgrade, you can enjoy the benefits of using it on your mobile devices for 12 months without paying a cent.  There are also several other features that you can enjoy by being a premium user, which you can learn about by clicking here.
This password manager is also heavily praised by experts and critics- PCMag gave it a five out of five outstanding review, while it was praised and received a four out of five on Macworld. With so many favourable reviews, and at no cost, I'm going to start using this effective app. If you want to try out LastPass and enjoy the benefits of a premium account, I recommend that you do so while this promotion is still in effect.
(Expiry: unknown)