Disney Movie Rewards Freebie: 75 Free Points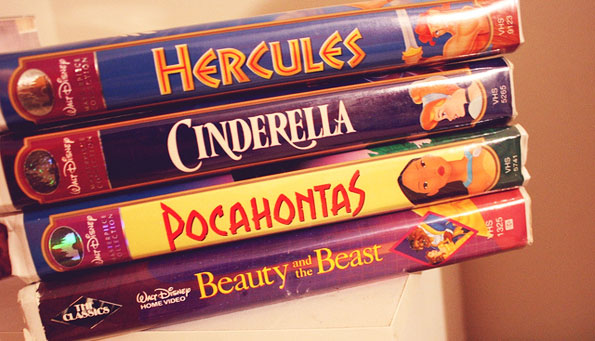 We have certainly come a long way since the day of Disney movies being released on cassettes and I even still have all of those movies portrayed in the image above, but now when you buy Disney movies, you can also take advantage of rewards! The more you buy, the more points you get and you can then redeem these points on special items, more Disney movies etc.
For a limited time though, you don't need to purchase anything at all to get add points to your account as in celebration of 2 millions likes on Facebook, Disney Rewards is offering 75 free points when you enter the promotional code below! Take advantage of this freebie ASAP though as it expires in just a couple of days.
Get your free points @ DisneyMovieRewards.Go.com here
Coupon Code: DMR2MIL
Discount: 75 Disney Movie Rewards points for free
Expiry: 14th September 2014
Disney Movie Rewards freebies are far and few in between. Back in July, Avigayil wrote about how you could get 5 points on a daily basis for around 3 weeks and while that was certainly awesome, it did require quite a bit of effort. At the beginning of any promotion that requires daily checking, especially the Tim Hortons contests, I always tell myself that I'm going to do it every day but as the days move along, I end up forgetting all about it and then only remember about all of the missed opportunities when I see promotional ads on Facebook that the daily check-ins are about to end in a couple of hours.
All this to say that any big-time rewards that are instantly awarded are sure great in my book! Although this one isn't valid for Quebec residents, unfortunetly, it is nevertheless an easy one to redeem for the rest of you canucks.
If this is your first time creating an account at Disney Movie Rewards, then just 75 points won't get you too far but it's still a nice way to start! You will need a minimum of 250 points to start redeeming for cool stuff. To give you an idea, here are a couple of items you can get for the lowest amount of points:
250 points = Monsters University Mike or Sulley 3d magnet
300 points = $5 Hollywood Movie Money concession certificate
300 points = 30 mail-order 4" x 6" prints @ Snapfish
325 points = Disney Digital Storybook
For only 350 points, you can also get a Club Penguin 14-day membership but this offer won't last long.
(Image Credit: Danielle Elder)