Cinnabon Canada: Get a Free Minibon On September 26th!!!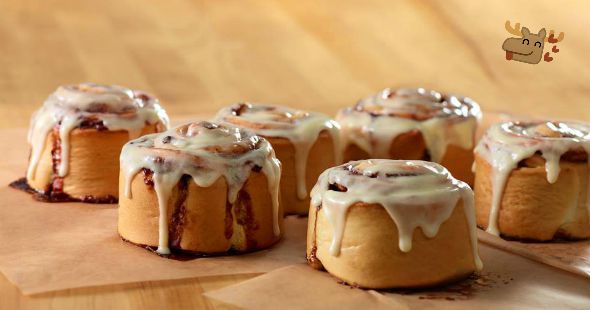 Cinnabon Canada announced something super exciting on their Twitter page. You may want to sit down to grasp this news. On September 26th (yes tomorrow), Cinnabon Canada will be offering totally free Minibons, with no purchase necessary.
So Cinnabon Canada is turning 30 this year, and to celebrate their birthday they are handing out free Minibons to whoever drops by on Saturday, September 26th between 11am and 1pm. That gives you a two hour window to get in and get your free delicious treat! I wish I had a Cinnabon near me, I would be allover this offer. Unfortunately my closest Cinnabon is over 45 minutes away and it would cost less than gas to just purchase a Minibon for myself at a later date.
Sometimes we see the Minibons go on promo for just a buck each, but I have never seen them for free before. That means you can enjoy the pure delight if Cinnabon without the hefty cost price wise or calorie wise. You shouldn't feel too guilty after ruthlessly devouring your Minibon. I just had to wipe a bit of drool off my keyboard. Cinnabon is a serious treat for my family. I could eat a regular sized cinnamon bun from Cinnabon and not need my next meal. I know they are not the healthiest, but seriously how often do you get to treat yourself to something like that? It is even better that this delicious little delight will be totally free tomorrow if you show up on time. I do expect lines to be a bit long, but don't let that discourage you! That Minibon will be totally worth it, trust me.
Okay Cinnabon, seriously. Get in my belly!!!! There is a limit to one free Minibon per guest. There is no coupon required either, just show up and enjoy. You could RSVP to their Facebook event, but that is not required.
So Moosers, will you be attending Cinnabon's 30th Birthday Event to get a free Minibon?
(Expiry: 26th September 2015)