Canadian Freebies: Victoria's Secret Free Love Rocks Scented Tattoo (ON Only)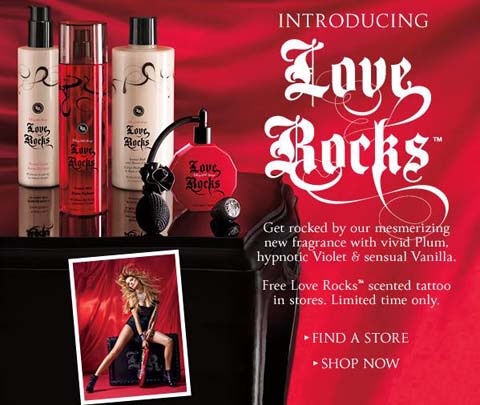 Stroll into a Victoria's Secret store near you for a Free tattoo of their new fragrance, Love Rocks!
Try the new Victoria's Secret Love Rocks Scented Tattoo freebie when you visit a store location. Unfortunately, they have only opened in Southern Ontario so far. The sensual scent is a mixture of plum, violet, and vanilla. Free scented tattoos are available for a limited time only.
Not just a lingerie store, Victoria's Secret has great scented beauty products. Can't wait to try this out. For those who've tried the fragrance, tell us what you think of it.
Thanks Catherine!