Canadian Freebies: Printable Colouring Pages for Adults!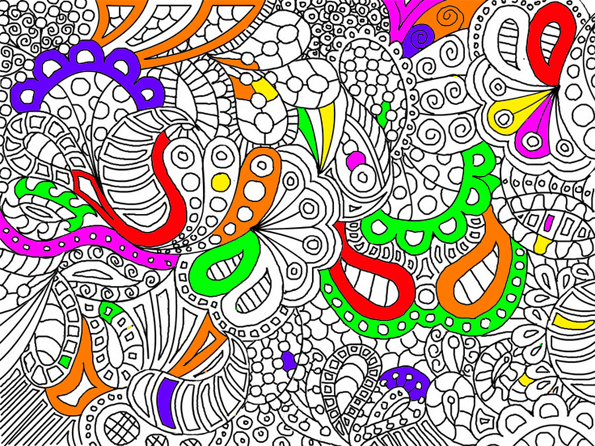 I have a confession to make. I am in my thirties, but I still love colouring. When my five year old daughter needs an hour of entertainment, I often sit down and colour alongside her. I was reading an article on the BBC recently about the increase in popularity of adult colouring pages, so I guess I'm not the only one!
Now when I say "adult" colouring pages, I don't mean anything fifty shades; I simply mean "grown-up" colouring pages – intricate blank patterns and designs, ready for a grown-up's delicate touch.
You can purchase some grown-up colouring books on Amazon.ca for example, but if you've got a good printer and some nice, thick quality white paper, consider printing out some colouring pages for yourself. All you need is a little googling! A very basic search of, "adult colouring pages" on google images gives a ton of results. Just make sure that you have the "moderate safe search" turned on in your browser! Watch out what you're searching for. :)
Here are a few really interesting designs that I'd like to colour:
In fact, I've just sent a few of those to my printer and I'm going to give them a try the next time my daughter insists I join her in colouring.
What about you? I am sure there are quite a few mom Moosers out there who enjoy colouring too – are you one of them?
(Expires: never?)