Canadian Freebies: Free Lancome Photogenic Lumessence MakeUp @ Sears/The Bay!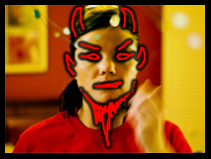 If you would like some free samples of Photogenic Lumessence Foundation from Lancome, heres's how. Print out the coupon from their site and take it to your Lancome counter at your local branch of Sears Canada or The Bay. As well as a consultation, they'll give you a free 5 day trial sample of this make-up.
"Master the light for a smooth, moisturized, and long-lasting glow. A unified, smoothed, and radiant complexion for a skin that feels moisturized."
I've never used Lancome cosmetics, but my sister is a die-hard fan of that brand. I'm tempted to give this free sample a try though!
Thank you for the image.