Canadian Freebies: Free iTunes Song Download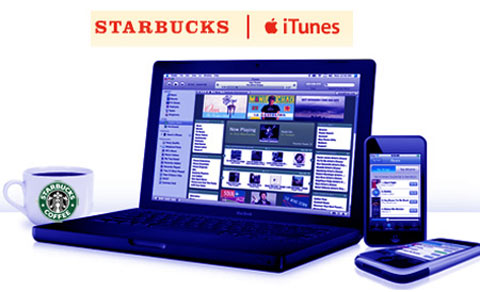 iTunes has partnered with Starbucks to bring us a "Single of the Week" every Tuesday. Just drop into Starbucks, and pick up your free itunes download card (They are located where you usually pick up your beverage).
Download Code: See back of card (each code is unique, can be used once)
Discount: 1 Free Song, chosen by iTunes
Conditions: Have an iTunes Account
Expiry: Two Months from date of issue
You do not need to purchase anything from Starbucks in order to get your free song.
New cards are put out every Tuesday morning, and are left on the counter until they are all gone. There have been occasions where I went to Starbucks on a Thursday and they were still there, but other times when I went on a Tuesday night and they were all gone, so be quick!!!
This may not be a fantastic deal for those who download ALL of their songs for free, but for the few of us who purchase all of our music, it's a nice treat!
I know we are on Bargainmoose, and we're all about saving money, but is there anyone out there that still buys their music??? Leave a comment below!