Canadian Freebie: Subway Cookie on Valentine's Day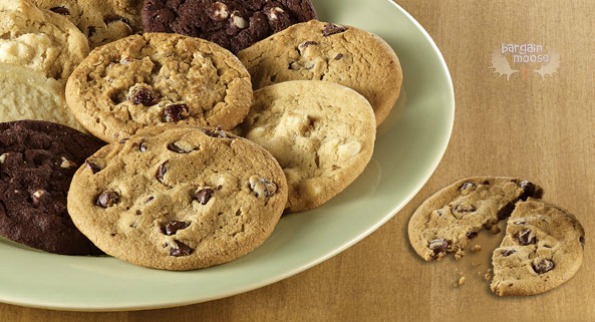 Subway Canada is giving away free cookies for Valentine's Day with no purchase needed! Simply go to their Facebook page and claim the offer, which will be sent to your email. Print the email or show it on your smartphone at your local Subway Canada restaurant on Valentine's Day and get a free cookie.
Why not brighten your day or someone else's with a free cookie from Subway? It is so easy and all you need is a Facebook account. I especially love the no purchase necessary part.
If you've never had Subway's cookies, they are dreamy. Soft, flavourful and basically melt in your mouth, I can never resist their pull when I order my healthy sub. I'm not sure which is my favourite from the chocolate chip, white chocolate macadamian or the oatmeal raisin. These cookies are fresh-baked, just like Subway's bread, so you know they are really good.
I don't know the expiry of the deal, but I would claim it as soon as you can just in case. Getting your free cookie is only available on February 14th, 2013.