Canadian Freebie: Sample of Taj Sunset by ESCADA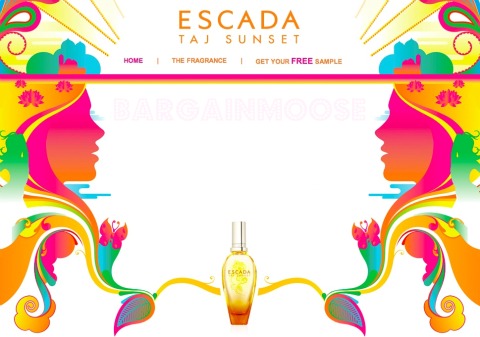 I know perfume samples tend to be small, somewhat wimpy: but they are a great way to test a fragrance you may be considering buying. We haven't had a fragrance sample for a while, so I bring you Taj Sunset, by ESCADA. You can request a sample of this new fragrance at the following website:
The cool thing is after you request your sample, they tell you the company that will deliver it and a tracking number, how different is that?!?
About the perfume:
The Taj Sunset fragrance continues on the overdosed fruity floral scents that have made ESCADA fashion fragrances so enduringly popular. Combining new exotic fruit notes and a contrasting tropical sensuality, this fresh and alluring scent evokes a vibrant, pleasure-seeking and indulgent mindset.
Enjoy your freebie!