Canadian Freebie: Large Hot Beverage From 7-Eleven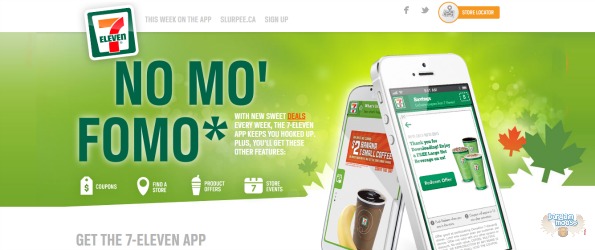 Brrrr.....it's cold outside! Warm up with a FREE large hot beverage from 7-Eleven!
Getting your free beverage is easy - all you have to do is download the 7-Eleven App. If you have an iPhone, iPad or iPod, go to the App Store. Have an Android device? Head over to the Google Play Store. After you install the App, you will be asked to create an account and then sign in.
After your account is created, tap on the green money symbol ($) at the top of the screen. This is where you will find any available coupons or deals available at 7-Eleven. Click on the "Free Large Hot Beverage" option, and then when you're ready to pick up your beverage, click on "Redeem Offer". Make sure you're close to a 7-Eleven, because after you click on "Redeem Offer", you only have 15 minutes to get your hot drink!
Along with your free beverage offer, you will find other great deals at participating locations. Some of these deals include:
Buy any $25 Facebook Game Card, and get a FREE 1/4 lb. Big Bite, and a FREE Medium Slurpee
Buy one Aero bar and get one for FREE
Save $1 when you buy two Karma Waters
Buy one Taquito and get one for FREE
Buy one large hot beverage and get one for FREE
You can also see other daily deals, as well as a list of all of the nearest 7-Eleven locations. If you're not a big 7-Eleven fan, just uninstall the App after you receive your free beverage. Enjoy!
(Expiry: 31st March 2014)