Canadian Freebie: Free U2 - Songs of Innocence Album @ iTunes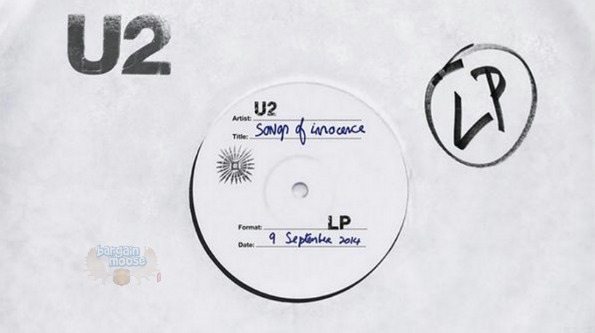 You just got an entire album for free from the rock gods U2. Seriously. You just have to go find it. Today, U2 released their Songs of Innocence Album on iTunes and it is free to anyone who has iTunes or an iOS device (which probably means you have iTunes).
I say you already have the album because it has been secretly downloaded to your iTunes if you have opened your iTunes app today. If you have not, then do so. When you click through the link above it will take you to the album (make sure you click 'view this in iTunes') and it will say purchased. That is because it is already in your fingers.
How to find the free album you just received:
Go to your music on your iPhone or in iTunes
Search for "Songs of Innocence" or find U2 in the artists list.
The album is sitting on Apple's Cloud
Click the little arrow on the cloud icon to download the album from the cloud
You now have your brand new U2 album for free complete with 11 amazing songs. Did I mention free?
This is a wicked deal in my books because I am a music lover! I enjoy hearing good music, no matter what genre it is in. Thus, I am looking forward to listening to this brand new album from U2. I am only familiar with some of their older stuff, thus I am curious how their sound has changed over the years. With or Without You is one of my favourite songs from them.
According to screen shots from Apple's iPhone 6 press release earlier, it appears that this offer will be available till the 13th of October. I am not sure if that means you only have to sign in to your iTunes by then or if you need to download it from your Cloud as well. I would download it from the Cloud just to be sure.
(Expiry: 13th October 2014)