Canadian Freebie: Free Oasis Juice Offer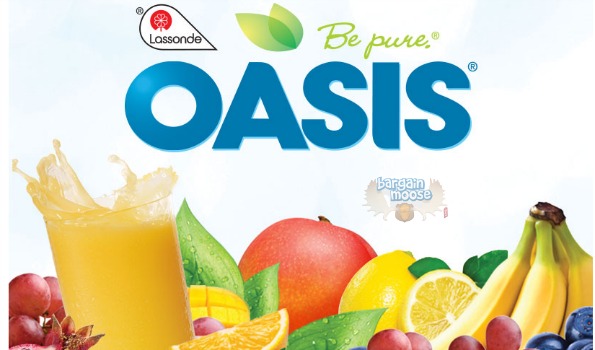 There is a new promotion happening on Facebook for Oasis Juice. You will be able to get either a $1 coupon or a free juice when you sign up.
The way is works is when you refer up two friends and you will get a coupon for $1 off. When you refer up five friends though, you will receive a free product coupon for Oasis Juice. Basically, the more friends you refer, the better the coupon you will get.
They had this promotion on last year and I got my free coupon from them  They do tend to go fast so I suggest not waiting to sign up.  With back to school around the corner, free juice for the kids is a a great deal!
There are 10,000 coupons up for grabs so it will be first come first serve.
(Expiry: First 10,000 people)