Canadian Freebie: Cream Of Wheat Cinnamon Swirl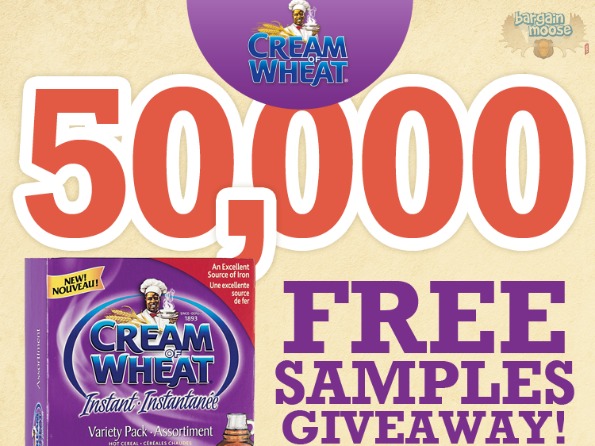 Cream of Wheat is giving away 5,000 free samples of their new flavour, Cinnamon Swirl, each day until January 24th, 2013.
Not only do you get to try out this new yummy flavour, but you also get a coupon for $0.75 off any one Cream of Wheat Hot Cereal Variety Pack! So if you fall in love with Cinnamon Swirl, or are just a fan of Cream of Wheat, you can save a little extra money on your next purchase.
So, how do you get your hands on this sweet freebie?
Click on the link above and "Like" Cream of Wheat on Facebook
You will see a box on the right hand side with the number of samples left for that day
If it says "0", then check back a few times throughout the day to see if that number has changed. It looks like the "new" day starts at 12 pm ET, so I would check back then for your best shot at getting a sample.
If samples are available, simply fill out your contact information and answer a few short questions about what your favourite flavours are, etc. and you are golden!
Other things you need to know:
5,000 samples will be given away each day, until 50,000 is reached
There is a limit of one per household/e-mail address
You must be a Canadian resident over the age of majority
Good luck! I know I will be checking back at noon to see if I can score a sample, and I hope you do too!
Expiry: Until maximum of 50,000 samples is reached or January 24th, 2013.