Ikea Canada Freebie: Cord Fastening Kit For Children's Wall Mounted Lamps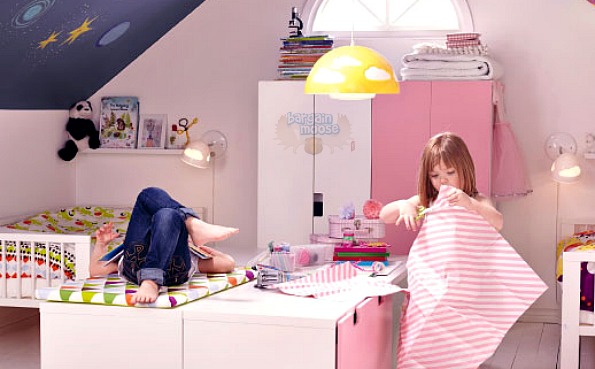 Ikea Canada is offering a great freebie right now with no purchases required.  For a limited time only, you can get a free Cord Fastening Kit for all of their children's wall-mounted lamps.
Just like the safety concerns with blind cords in children's rooms, there are some safety concerns having wall mounted lamps in children's rooms as well.  Loose lamp cords can present an entanglement hazard to infants and young children. Make sure that the lamp and cord is out of reach of children when in a crib or playpen and securely fastened to the wall.
In order to do this, all you will need to do is phone the Ikea Canada number toll free at 1-800-661-9807 to get a free cord fastening kit for your child's wall mounted lamps.
This free kit will include everything you will need to ensure your child's safety in their room.  It includes a warning label, safety instructions and self-adhesive fasteners for securing the lamp cord to the wall. It looks like there is no maximum number of wall kits you can order free of charge, so you will want to order one per wall light in your kids rooms.  I know my son has a wall lamp right now and although it looks great and he loves it, this freebie has opened my eyes.  I will be calling to get my free kit today!
This is the type of freebie you will want to pass onto other parents or daycares for saftey reasons.  Share the freebie on Facebook as well to reach even more people.  When it comes to the well being of a child, you can never do too much.
(Expiry: Limited time offer)