10,000 Free Maybelline Foundation Samples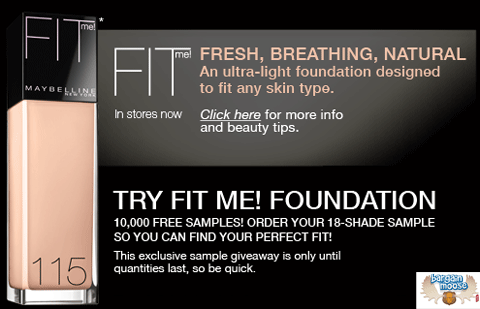 Over on Facebook, Maybelline Canada is offering 10,000 free samples of their new Fit Foundation!
You have to have a facebook account, and click "like" on the above page to be eligible.
It says it is an 18 shade sample, so you probably only get a tiny bit of each colour, just so you can test out which shade is best for you.
I have a  lot of trouble getting a good foundation for my skin. The skin on my cheeks is very dry, and I find that a lot of foundations go flaky there when I try to apply them. And I am also as pale as a zombie, so I sometimes end up looking very orange with badly applied foundation!