Zoomer Interactive Puppy Bentley Was $110 | Now $53 & Free Shipping @ Walmart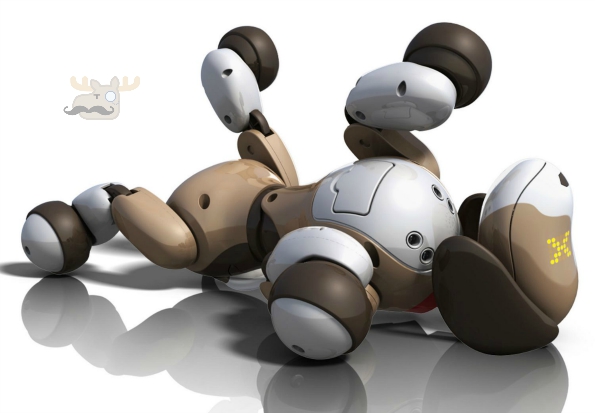 Zoomer Interactive robotic dogs have become super popular (yet expensive) gifts that children treasure. This Zoomer Interactive Puppy - Bentley is on sale from $109.97 down to only $53 with free shipping at Walmart.
Note: these are not the 'zuppies' which are miniature forms of the puppies and their retail value also reflects that. The Zoomer Interactive Puppy is the large size robotic dog and this Bentley retails for $104.99 @ Sears Canada, $99.14 @ Amazon Canada, and it is currently on clearance in-store for $80 @ Walmart Canada. The online price is substantially better.
This is an affordable alternative to buying your children a real puppy. The robotic dog acts like a real puppy in that it can bark, play, and interact with your children and other Zoomer pets. Your children can teach him to speak, sit, lay down, rollover, shake a paw, and more. This versatile little dog loves to learn new tricks.
Bentley is also a bright little pup. He understands English, French, and Spanish. I am not even sure my parent's dog can understand English sometimes... she would be lost with any other language.
The toy is recommended for ages five and up but could be safe to play with younger children with adult guidance. This remote control robotic pet has a built in rechargeable battery that can be charged via the included USB cable.
One reviewer said:
Bought this as a Xmas gift for my son who is 5. Very cute, very lifelike and although he does not always train quickly my son did not get too frustrated. Would definitely recommend to others
The only complaint I have seen is about battery life - that it could be longer. I think this is a common complaint for toys that operate via rechargeable batteries.
Personally, I ADORE this dog and would love to have one. Every time I drive anywhere near the SPCA, I get the itch to add a new pet to the house. However, my small apartment is just not ideal for dogs. This would make a nice substitute and does not need to be taken out for walks or bathroom trips.
(Expiry: Unknown)