Walmart Canada: Quantum Finish Tablets Only $15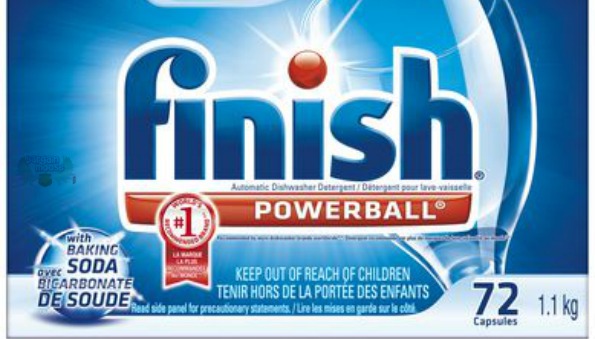 Walmart Canada has the Quantum Finish dishwasher tablets on for only $14.68, with a regular price of $19.57 for 72 tablets. These tablets will also ship to you for free.
This is a fantastic deal for dishwasher tablets, as this is the largest box with 72 tablets and should last you at least two months, maybe three, depending on how often you put on the dishwasher. If you bought five boxes, they should last you the year and you'll save a total of almost $25 on washing your dishes.
Well.ca sells these tabs, but I only saw the 48 pack box selling for $16.79, which means a smaller box is more money and also plus shipping. The only other Canadian store I found Quantum Finish tablets was Canadian Tire, where the 72 tab box sold for $19.99. Either way you look at it, you are getting a good deal.
I actually use these tablets and find they do an amazing job getting my dishes clean. As I recently blogged in my Well.ca post, I was using the tabs that come in a gel pack and they nearly wrecked my dishwasher. These melt just fine, get all the dishes clean, and I am not the type to pre-wash or really even rinse my dishes before they go in the dishwasher.
You don't have to take my word for it, though check out the many, many reviews on Walmart's site that sing Quantum Finish's praises. This version is with baking soda, which is a great way to naturally get dishes cleaned (although I wouldn't call this a natural product). Reviewers say that it gets the dishes clean and one went so far as to say it is better than any other dishwasher product. As far I know, I would have to agree. It is nice to use a product that you know will work, especially when you get it at such a deal and want to stock up!
(Expiry: Unknown)