Walmart Canada: Marcy Strength & Weight Set Only $98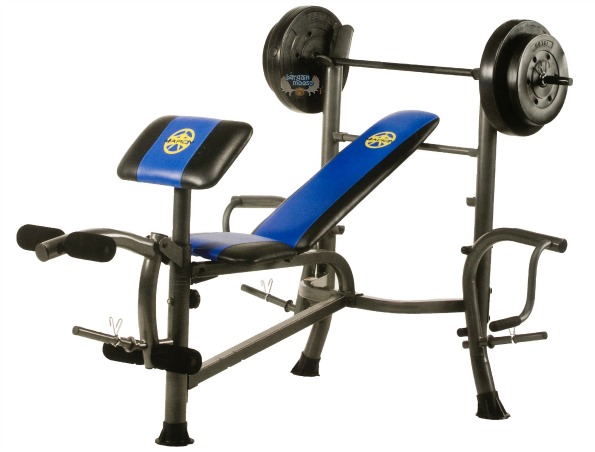 If you want to get stronger and healthier in the new year and you want to do it inexpensively at home, consider this Marcy strength and weight set. It is an all-in-one set that can work your entire body easily. Was $128, now $98. I couldn't find this online at any other Canadian stores, but it does sell at the American Target stores for $117.99, so you know this is a good deal for us Canadians!
Totally cost effective, what you'll pay for this machine is what you'd spend on only two months of a gym membership. Add some cardio by running outside, jumping rope or whatever else floats your boat. It includes a three-position bench press, plus leg developer, preacher curl pad, and pec fly chest developer.
The set includes:
adjustable bench
two 25lb weight plates
two 15lb weight plates
one barbell
five weight plate spring clips
If you needed more weight, you can always buy the extra weight plates inexpensively at Walmart as well. This machine is great for keeping your form, which you might not be able to do when doing free weights.
Because this is Walmart, this item will ship for free too, which is a great bonus for an item that is probably very cumbersome to get into a vehicle. Check out some more companies that offer free shipping with no minimums!
(Expiry: Unknown)