Walmart Canada Holiday Clearance - 50% Off Everything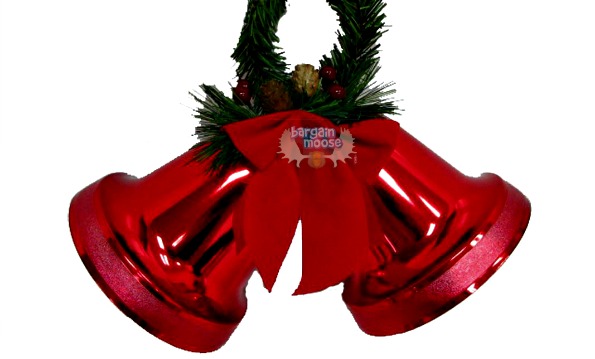 With Christmas now mostly over, Walmart knows people won't be shopping for holiday decor, so the best thing they can do is put it on clearance and discount it heavily for Boxing Day. Now is actually the best time to shop for holiday decor for next year because you will get it dirt cheap at Walmart right now.
I see a large selection of bows that were $4, now only $2 and baubles that were $9 and now only $4.50. Lights are also a great deal, with a regular price of $9, now only $4.50. I found these 50 mini red lights and or the multi colours or the clear all in the clearance section.
If you wanted a larger set of lights for outdoors, these 90 LED colour change bulbs were $39 and now $19.50. Clark Griswold would be proud if you stocked up on these.
If you want some ornaments, these shatterproof round onions are perfect for people with kids. Believe me, I've had many an ornament shatter off of my tree. You can choose from a number of colours and the regular price was $8 and now $4.
My kids have a little bit of a fascination with nutcrackers and I don't even have one in my house. This 15" flocked nutcracker is totally cute and was $16, now $8. That's a great price and allows me to stock up and get a few. There are quite a few in different colours, so if that colour doesn't meet your fancy, search around for the others.
If your tree is on its last legs, now is the time to get a new one. This 12ft Fremont green tree is already lit up with clear lights, which makes that job incredibly easy. It is regularly $649 for this tree and you'll get it for 50% off now and pay only $324.50!
There are of course trees at lower price points and while that one above is $325 off, you might not want to spend over $300 on a tree for next year. You could instead take a look at this 7-ft decorated noble pine tree that was $188, now $94. It takes out all of the work for you, which some people may love!
Of course, anything you order from Walmart will be shipped for free, so spend as low as $1 or as much as a $1,000. You can also check out all of Walmart's Boxing Day deals in our dashboard.
(Expiry: While quantities last)