WagJag Canada: Style and Home or Canadian Gardening Magazine Subscription Up To 52% Off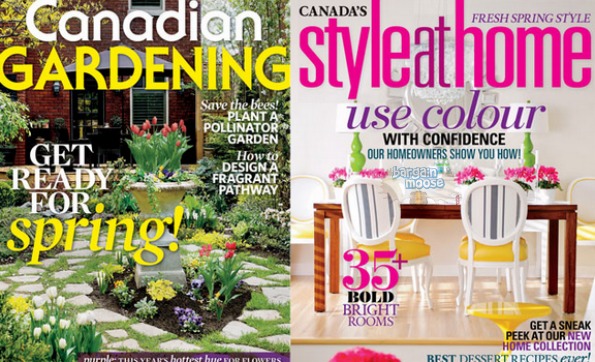 WagJag has done it again.  Yet another awesome magazine deal to take advantage of.  You will be able to save up to 52% on a one year subscription to either Style at Home or Canadian Gardening magaine.
There are 2 options to choose from:
$12 for a one year subscription to Style at Home (a $24.95 value)
$11 for a one year subscription to Canadian Gardening (a $22.95 value)
Both of these deals have free shipping with them and you will get your first issue within 6-8 weeks of activation.
I currently get the Style at Home magazine from the last time WagJag had a deal and I love it. It offers tips on home decor ideas, interior design trends, kitchen and bath designs, bedroom makeovers, food and entertaining recipes and more.
The Canadian Gardening magazine subscription is something that interests me.  Most gardening magazines are geared towards the US so they have tips for their weather.  They also are geared towards their seasons and it is so different in Canada with our weather.  In fact, even different provinces have different weather so they focus on that, which is great.  You will find all sort of tips including tips on garden design (inside and out), vegetable gardens, healthy recipes and more.
(Expiry: 1st April 2014)