WagJag Canada: 66% Off Alphabet Art Prints - Includes Shipping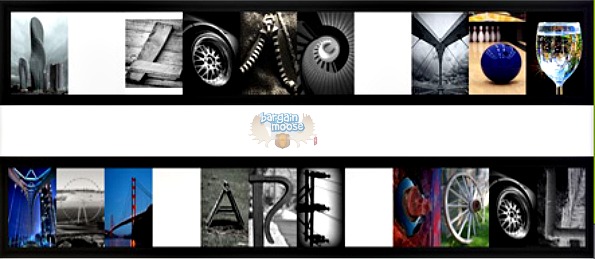 One of my favourite deals is back at WagJag Canada, which I have taken advantage of before.  Save 66% on Alphabet Art Prints for a limited time only.
Pay just $24 for up to eleven letter prints, which is about 66% off the regular price.  You will get free shipping as well, which is a great bonus. You can get the prints in both colour and black & white, with any letter or number as well as a good number of symbols.
The first time I saw this deal, I bought one immediately for my living room, and we get so many compliments on it.  I bought the letters of my family last name and chose all black and white.  You can choose colour, but I really liked the way the black and white prints looked.
This deal doesn't come with a frame for them, but I have seen some great black, silver or brown frames at the dollar store that fit these pictures perfectly.
(Expiry: 17th December 2013)