WagJag Canada: 3 Pack XtremeMac iPhone Cases Just $10 & Free Shipping!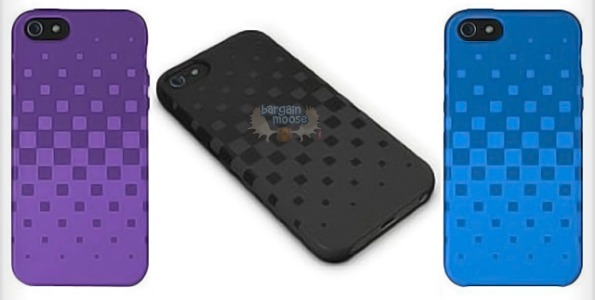 Wagjag Canada has a deal happening that is perfect for anyone with an iPhone. For just a few short days, get a pack of three XtremeMac TuffWrap cases for your iPhone 5/5S or a set of three XtremeMac MicroShield cases for your iPhone 5c for $10.
Not only can you save up to 90% with this deal, you will also get free shipping. There will be no additional charges for shipping what so ever at the checkout. The tax is the only thing not included, so that will depend on which province you live in.
Here is a look at the two choices for this deal:
XtremeMac TuffWrap iPhone 5 and 5s Cases
This set of three costs just $10 and has a value of $75.  It comes in three different colours and you will get all of them. You will get the peacock blue, the grape jelly (purple) and the licorice (black) all for just $10. The savings here is 87% off the regular price.
XtremeMac MicroShield iPhone 5c Cases (a $105 value)
This set also come with three different cases. The value of this set is $105, yours for just $10. It will include a black carbon/light grey border, a black carbon/sky blue border, and a brushed gunmetal. I like these ones because they are classic looking. The savings for this deal are a whopping 90% off right now.
A deal like this would make a great stocking stuffer at Christmas time because it is very useful and very inexpensive. You could split up the pack and have three different stocking stuffers for your family. They are sleek and easy to add your phone making them an ideal gift.
You will be able to buy as many of these deals as you would like for yourself or send as gifts. I like the coloured set and I know my husband would like the other set, so I may get one of each for us. Once you place your order, your product will arrive within two to four weeks of the deal closing date, which is pretty fast in my opinion for a WagJag deal.
(Expiry: 3rd September 2014)