Wagjag Canada: $12 For 4 LED Bike Lights & Free Shipping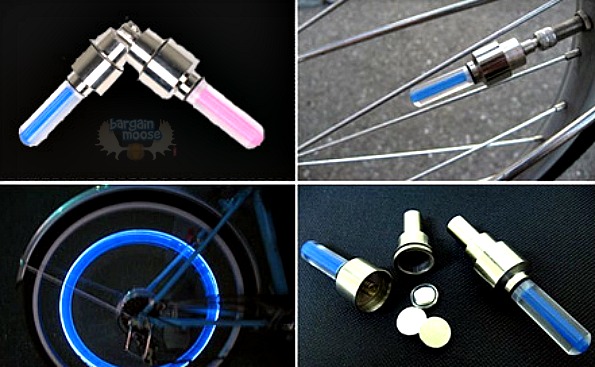 I am loving one of the current deals that Wagjag Canada is offering.  You can get four LED bike lights for just $12, and that includes the cost of shipping as well.
The value of this deal is $29, so you will be saving 59% in total. Once you order this deal, your purchase will automatically be delivered within two weeks of the deal closing.
You will get the choice of which colours you would like to order. Choose from four pink or four blue, or two of each.  This deal also includes the batteries, adapter, and these lights are very easy to install.
I know my kids would love them for their bikes, so I think I might grab them for Christmas gifts. I actually think I might grab some for my bike as well. When we go camping and it gets dark earlier, these lights would be perfect for riding around the campgrounds!
(Expiry: 11th August 2013)