Up to 50% Off Bogs & Free Shipping @ Shop.ca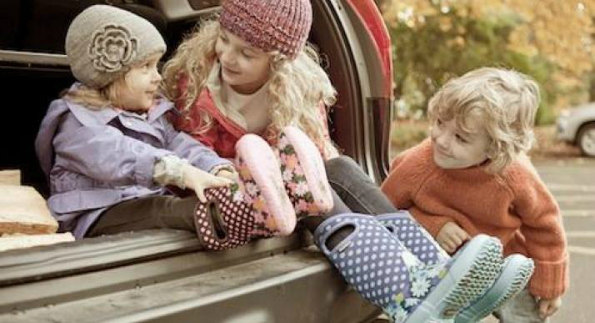 Need a new pair of Bogs? Then check out this sale at Shop.ca Canada were you can get up to 50% off the famous brand. On top of that, you will receive free shipping on your order so there isn't an extra expense.
The women's boots are certainly the most promising though sizes are selling out fast. I found a selection of women's rain boots on sale from $115 down to $69 per pair. The Women's 'North Hampton Native' Tall Boot in Grey Multi was $115 and is now $69. Sizes 7 and 8 are still in stock. There are two other boots at this discount range.
The Women's 'North Hampton Native' Tall Boot in Black/ Grey and the Women's 'North Hampton' Rain Boot in Black Multi are also only $69 per pair. Now, usual Shop.ca inflates the original price a bit but i just checked on Bogs' own website where these retail for $115.  These boots have a comfort rating down to -15C: therefore they are great for winters on the West Coast where the temperature rarely drops below -5 even during the winter.
There are other styles on sale as well. The Women's 'Watercolour Tall' Boot in Black Multi is both waterproof and has a heat rating down to -40 degrees. These are true hearty winter boots that would do well in almost all regions of Canada. I know a bunch of gals in Ontario who would like to keep their feet warm when the cold front comes in. Wear these in Edmonton, Winnipeg, and Toronto all winter long. Originally $135, these winter Bogs boots are now only $81. Lucky size 7 can pick up the same boots in Plum.
The kids' boots are not discounted as steeply but you can still pick a pair up for under $70. The Kids' 'Tacoma' Insulated Rain Boot in Black was $80 and is now only $64. These are insulated rain boots - amazing for winter weather. The Kids' 'Tacoma' Insulated Rain Boot in Raspberry is also a great option for any kid who loves bright pink. Pretty much all sizes are in stock. These are comfort rated to -15C and there are other ones on sale as well that have the higher comfort rating for the depths of winter.
Sizes are going fast so head on over to Shop.ca to pick up some sweet rain boots and winter boots.
(Expiry: unknown)