Under Armour Canada: Free Shipping, No Minimum, On Now!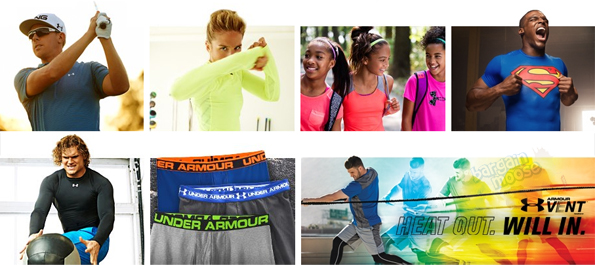 (BUMP) For one week only, Under Armour Canada is offering totally free shipping on all orders, with no minimum spend required! It's not often that Under Armour offer this kind of promotion, so if you were thinking of buying any of their merchandise, now would be a good time to do so - especially with Father's Day coming up, and Under Armour products are especially popular gifts for this event.
You'd normally have to spend $75 to get free shipping, so this is a good opportunity to buy some smaller items without incurring shipping fees.
For my little girl, I've been looking for a baseball cap for her. This Girls' UA Big Logo Adjustable Hat could do the trick, it's only $19.99.
My sister is a marathon runner and she loves the Under Armour shoes. I quite like these Women's UA Micro G® Neo Mantis Running Shoes but they're coming in at $109.99, a bit pricier.
My other half loves graphic tees and I quite like this spider-man one, but I don't think that my guy is as buff as the Under Armour model! That tee is priced at $69.99.
My little 4 year old girl was wearing her first Under Armour gear last week! Admittedly I did not purchase it, the clothing were hand-me-downs from an older nephew. The colour scheme was plain black, so there were no gender issues… I find that when I put the kids in blue, people always think they are boys. I know it shouldn't matter, but it sometimes irks me. :) The clothing was a snug fit, but I guess that's the way it is supposed to be – they were baselayer clothing. My daughter is 4, the clothing was aged 5-6. So if you're buying this type of thing for your kids, consider going a size larger to make sure.
Remember, you can check out more stores that offer free shipping with no minimum spend here.
(Expiry: 8th June 2014)