The Candi Factory Coupon: Free Shipping & 25% Off Select Underwear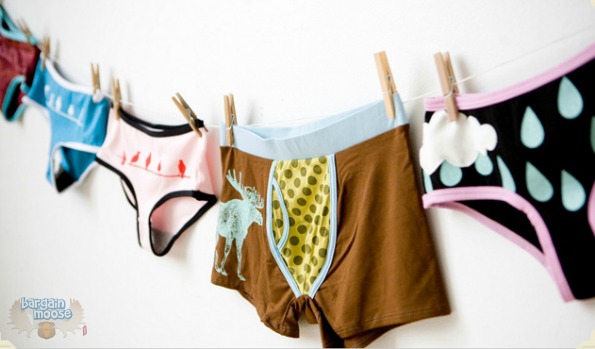 I like when a sale and a free shipping promotion come together. The Candi Factory is offering free shipping with no minimum - just use the coupon code below. In addition, select men and women's underwear are on sale for 25% off their regular price.
Click here to shop @ The Candi Factory Canada now
Coupon Code: lovefall
Discount: free shipping
Expiry: 8th September 2015
Men's underwear usually retails for $30 each, but the discounted pairs are on sale for just $22.50 each. I will say that these are some of the softest underwear you will ever feel. I have bought a pair of the men's previously and a few pairs of the women's briefs. They do not ride up, which is a very nice feature. In the men's section, there are five pairs of underwear on sale.
As per usual, my favourites have a geeky twist: I like the crossword puzzle pair and the smarty pants pair. Each pair of underwear is made of a bamboo, cotton, lycra mix. The bamboo is super soft, the cotton is very durable, and the lycra gives you the perfect amount of stretch. When it comes to underwear, a little stretch is nice.
In the women's section, there are three pairs of underwear on sale. Each pair was $20 and is now on sale for $15 each. I must say, these underwear are WELL worth the price as they are super comfy. I like to sleep in them!
I would go with one of the bird versions.
Now, children's underwear is not on sale. However, with the free shipping coupon I still highly recommend picking up a few pairs. Girl's organic cotton underwear are just $8 and boys cotton/bamboo underwear retails for $11 each. They are adorable, cute, and a good price for quality indie designer underwear for your child.
Buy as few or as many pairs as you like... you still will not pay for shipping. The classic bird is probably my favourite design of the women's underwear that is on sale. I like the black and white polka dot bird. Maybe I will add them to my collection with this combination of deals.