Sportchek Canada: LazyPants Were $105 | Now $50 & Free Shipping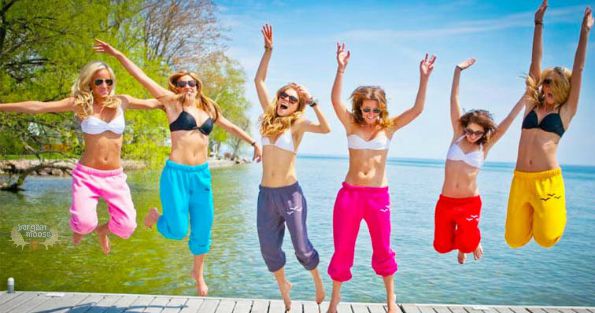 I've been hunting for deals for you Moosers since 6am and I have to admit, I'm finding it a slow deal day. But, I was happy to discover Sportchek has a flash sale going on, with up to 60% off select items. I had never heard of LazyPants, but they sound pretty awesome! Sportchek's got them on sale from $104.99, down to $49.99 and they've also got free shipping with no minimum on right now too!
There are 12 colours to choose from, with varying sizes available.So, you might ask, what's so good about a pair of sweatpants? These pants are insanely comfortable, made of soft French fleece. They have an elasticized waist and cuffs, which means you can wear them, no matter what time of the month (if you catch my drift). They aren't baggy so you won't look like you didn't try and you can wear these out for errands. The colours are pretty and there is even a camo print.
These would be so great for a student who has to attend those early morning classes and then go back to bed. I remember hospital pants were all the rage at the university I went to, and while comfortable, I did not want to be seen in those. These, I can definitely handle!
I had to discover if the over $100 regular price was correct and found while it was a teeny bit inflated, you can't get these pants anywhere else with free shipping for under $50. The cheapest place I found a few pairs on sale was at Sporting Life where they sell for $54.99. Regular pairs are $80. Add $10 on to that amount for shipping.
Shop.ca also sells these pants, but for $80 with free shipping. You could also buy the pants directly from The Lazy Pants, but you'll pay $120 and need another $30 to get free shipping.
These pants are made in Canada, but it looks like they are picking up steam in the fashion world all over. Reading The Lifestyle Report, apparently all of the stars are wearing these pants for their comfort and style. Looking at the pictures on that site, they really do look good.
I think my favourite colours are seaside and slate, so I'm going to have a hard time choosing which pair I love this morning. I don't want to wait too long as some sizes are already selling out.
(Expiry: 13th August 2015)