Simons Canada: Up to 90% Off & Free Shipping & $20 Credit With Visa Checkout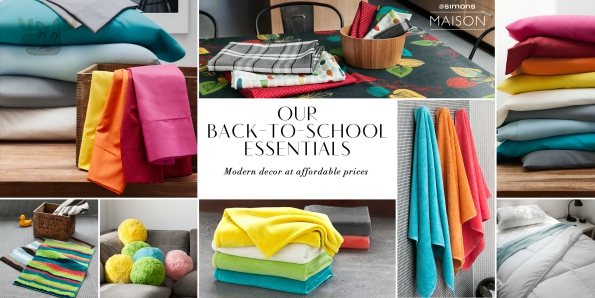 Simons Canada has teamed up with Visa Checkout for a two-fold deal. First, check out with Visa Checkout and receive free shipping on your order with no minimum. When your order ships. You will then be sent a FREE $20 promo code good for any purchase of $20 or more at Simons Canada.
If you have signed up for Visa Checkout to take advantage of one of the other Visa promotions, then you do not need to create a new account. Now, this promotion has a few interesting features so let us break this deal down for you.
Stage One
Purchase anything you want from the Simons website and receive free shipping when you pay through Visa Checkout. This part is pretty straight forward. I recommend checking out some of the sale section. For example, this Bun Shaper is on sale from $5 down to $0.99. My favourite deals are on hosiery.  The Medallion panty hose was $18 and is now $1.99. The Lacy tights were $19 and are now just $1.99. That is 89.6% off the original price!
Stage Two
When your order ships, you will then be emailed a coupon code for $20 off a minimum of $20. This excludes gift cards, taxes, and shipping. Do note that there is no 'free shipping' at this stage. You will either have to pay for shipping - a $4.99 fee - or get free shipping on $100 or more.
There are a few other things to consider as well. There is only one promo code allowed per customer and you must use it all in one order. That promo code - $20 off $20 - is non-refundable. Essentially, make very sure what you are buying is the right size / colour / style etc. as you cannot get that promo money back if you want to return your item.
In my opinion, this is a VERY good promotion. You could get away with just spending $0.99 in Stage One and then pay only the shipping - $4.99 - in Stage Two if you bought something for just $20. If you bought a pair of tights for $2 in Stage One and then a $20 item in Stage Two, then you just got $39 worth of items for just $7.
(Expiry: 30th September 2015)