Shop.ca: Conair Infiniti Pro Curl Secret Only $80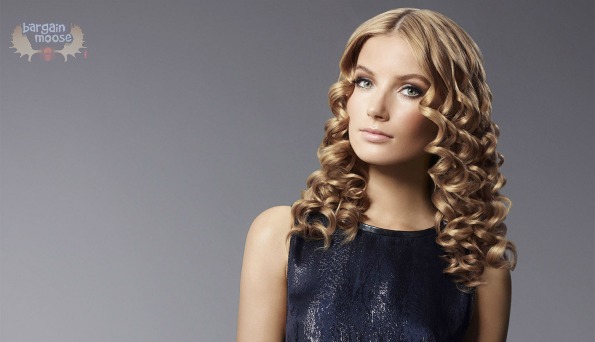 Shop.ca has the Conair Infiniti Pro Curl Secret on for only $89.99, with a regular price of $149.99. Add our exclusive coupon code and get another $10 off, paying only $79.99.
I recently cleaned out my bathroom cupboards in preparation for my move. At the back of the cupboards were hot curlers I hadn't used for years, velcro curlers I also hadn't used ever, and a curling iron that I realized didn't work. I do love curly hair and was the girl in 1990 who spent a crapload of money to perm my super long hair (went past my rear). I loved my spiral curled hair (that was until it killed my hair and I had to cut it into a sort of afro). For years after that I was all about the straight and spent a good fortune on my hair straightener. Every now and then I would like some curl in my hair, but I find it a bit of a daunting task. This Pro Curl Secret makes it look crazy easy.
They say it is an effortless, perfect curl and the video even shows that it is. You'll get heat in 30 seconds and there is a tangle-free feature, which, for someone like me, is invaluable. I can't count the number of times I've had my hair caught in a curling iron. It has an auto off and sleep mode function so if you're also forgetful like me, you won't have to worry.
While you might think $80 is a lot to spend on a hair tool, I price compared for you and found this selling at Amazon for $98.96 and at Walmart for the same.
The reviews for the Pro Curl Secret are fantastic and this one sums it up:
I was very skeptical about this product as my hair is very thick and I usually have to spend around $80 a time at the salon to get my hair to look this good. It took me about 20 minutes to do - the back of my hair was challenging but I know with practice it will get easier.
As always, you'll also get free shipping from Shop.ca.
(Expiry: Unknown)