Scholastic 'The Magic School Bus' Entire Series $25 & Free Ship Today @ Amazon.ca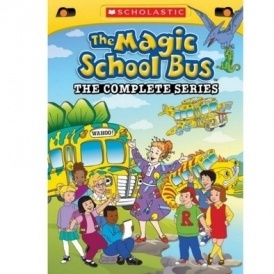 The entire series of Scholastic's 'The Magic Schoolbus' kids show can be yours for only $25, with free shipping included, at Amazon.ca. This is an 8 disc set, and includes 52 episodes. The sale is on today only, and the regular price of this DVD set is $79.95.
Did your kids like this show? Mine would always get caught up in it, and the lessons they were learning were interesting, probably because Miss Frizzle always makes the field trips fun.
52 episodes, 30 of which have never before been available on DVD! Explore with Miss Frizzle everything from the smallest cell to the largest galaxy in episodes never-before on DVD of the Emmy Award winning television series THE MAGIC SCHOOL BUS! For 25 years and counting, generations of kids have enjoyed the magical ride. Where will the Magic Bus take you?
Shipping is free!
(Deal expiry: July 25, 2016)