Roots Canada: Free Shipping No Minimum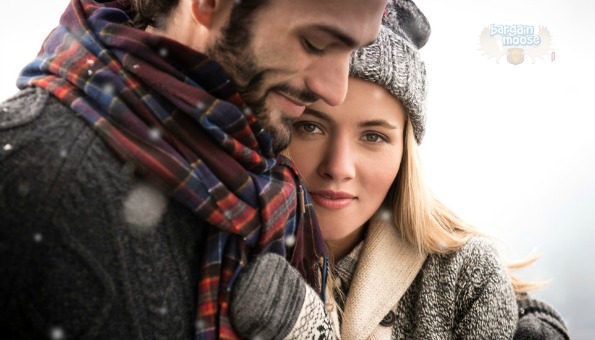 Roots is throwing us procrastinators a bone. From now until December 16th at 1pm EST, you can receive free shipping no minimum and your items will arrive by December 24. No promo code needed for free shipping, just select standard shipping at checkout. Shipping is usually only free on orders of $50 or costs $4.95, so this is a nice bonus.
Roots is one of my go to shops for great clothes and bags. I'm a fan of their rugged but comfy look. Their clothes are usually durable and stand up to just about anything I can throw at them. With a kid in the house who is no stranger to throwing food, splattering mud, and dumping random items in my washing machine (not the red crayon!), we wear a lot of casual clothes in our house.
If you're looking for a great last minute gift check out this Mèreadesso Travel Kit at $39.98 (was $58). It comes in burgundy and black, though I'm a fan of the burgundy myself.  You can look stylish while scrambling frantically in your bag to find my toiletries. Oh look, there is my red bag in between my black sweaters. The bag in the bathroom, yes the red one is mine.
This cozy Fox Crew Sweater in black looks just up my husband's alley. Now $69.99 it was $108 saving you 35%. This is the perfect for my guy. It's easy wear and comes in a basic colour that go with most any bottoms. However, it still has a little twist on the basic black sweater with the black, grey, and white weave. This sweater looks like it would be very comfortable and cozy for frigid January. It should pair well with jeans, which is also important in my husband's wardrobe. I'm not sure besides dress pants and pj pants, that my husband wears pants that aren't jeans lately. It still comes in large, XL and XXL. Throw that in the cart, thanks Santa!
For the littler guy I love this Lumber Jack T-shirt for $12.88 (was $18). I like that it's something a little different from your average monster or striped shirt. Plus, look at that guy on the front. Do you think he eats his vegetables? How else does a lumberjack get that big and strong? Time to eat some green beans with dinner little man if you want to be strong like that guy. Am I convincing?
Would you keep the Mèreadesso Travel Kit for your own travel plans or give it as a gift?
(Expiry: 16th December, 2014)