Puma: Free Shipping & Sale Clothing Starting @ $12.50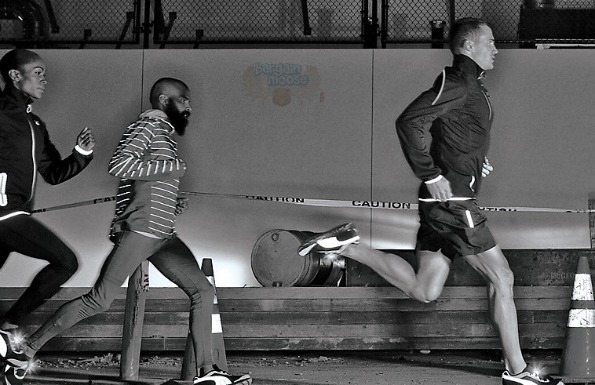 Puma Canada is offering free shipping with no minimum this weekend. As the giant athletic wear retailer normally requires a $100 minimum or else you pay $9.95 US, this is a very good promotion. To combine with the free shipping promo there is an entire section of clearance items marked up to 50% off retail price. All prices are in USD.
Like many Canadians, I over-extended during the holiday season. That means I need to cut back on my spending and really watch where those dollars go. That doesn't mean not purchasing what I need, it just means spending less and taking advantage of free shipping promotions like this so I can buy a new shirt or pair of shirts without needing to load up my cart with a bunch of things I do not particularly need just to reach a free shipping minimum.
If your wardrobe could benefit from a new t-shirt, the women's Bubble Gum t-shirt was $25 and is now $12.50 with free shipping. The shirt comes in a dark, heathered grey or in a bubble gum pink. I like this shirt for two reasons. A simple t-shirt you can throw on with jeans. Secondly, the shirt has a long profile that extends just beyond the hips. That allows you to pair it not only with jeans or shorts, but also with leggings. The shirt has almost a tunic like length to it. For $12.50, you receive a shirt that pulls double-duty in your wardrobe.
In the men's section, this poly training sleeveless top can fill a hole in your athletic wardrobe. January is often thought of as the month for New Year's resolutions to either be made or broken. However, even if you failed to lose five lbs in January, you should still renew your efforts every month. This workout top for men comes in either grey/lime green or black/puma red. Originally $30, the top is on sale for just $15 with free shipping.
Back in the women's section there is a lovely Puma Graphic T-Shirt just waiting to find its way into a new wardrobe. The shirt is a grey base with a cougar and PUMA leaping across the front. This brand name shirt is on sale from $30 down to $15 with free shipping.
All of these shirts have a very good selection of sizes, though that may not last for long. Check out the rest of the sale section while you are shopping.
(Expiry: 1st February 2015)