Pangea Organics Canada Exclusive: Free Shipping No Minimum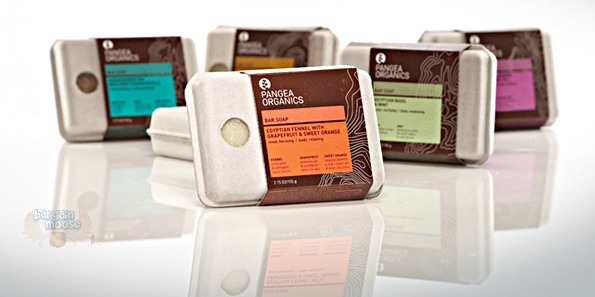 The lovely people at Pangea Organics Canada have granted Bargainmoose an exclusive coupon code for free shipping. Guess who is going shopping?
Click here to visit Pangea Organics now
Coupon Code: 2FREESHBM
Discount: free shipping
Expiry: 31st December 2014
I adore coupons that allow me to try out new products without having to pay extra for shipping. Items at Pangea Organics start at only $9, so you can pick up some basics without breaking the bank.
This Canadian Pine with White Sage Bar Soap (Item #: 6309) would be my first choice to try out after reading the rave reviews about its scent and performance. Reviewers just love the natural pine scent (like the Canadian woods!) and say it performs well. The 3.75 oz bar costs $9. You can get a whole line of Canadian Pine products at Pangea Organics.
In this dry climate that I am visiting, my lips have been needing extra balm just to keep in decent shape. I always buy quality lip balms because dry and cracked lips are painful and look awful as well. They also limit kissing. This Egyptian Fennel with Grapefruit & Sweet Orange Lip Balm (Item #: 630902) looks like a lovely little lip treat and costs $14.
Pick up these treats and many more while not paying any shipping costs. Usually Pangea Organics requires a $75 minimum, so this is a nice bonus.
For all the latest Pangea Organics codes, visit the forum.