Newegg.ca: Olympus 14mp, HD movie, 7x Zoom Digital Camera - $79.99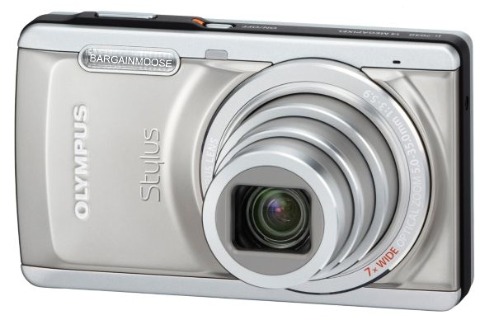 This Olympus Camera is quite the little package. It is a 14 MP camera with 7x zoom, can film HD movies, has 2 GB internal memory, dual image stabilization and a whole host of other features! It is on sale at Newegg for $79.99, down from $129.99, with free shipping.
This camera, the Olympus Stylus 7040 Titanium 14 MP 3.0" 230K HyperCrystal II LCD 7X Optical Zoom 28mm Wide Angle Digital Camera is sold by many other companies:
At Dell it costs $119.99 (orig. $229.99).
At TigerDirect it is $149.99 + shipping
You can see why I think this is a great price.... $40 below Dell's sale price, $70 below TigerDirect's price.
Here is part of a review from a customer via Dell's website:
...Great amount of features, large LCD display, and very compact and I love the fact that it holds 2GB of internal memory..